Do you have an ailing patient at home? Or do you have really old parents or grandparents who stay with you? It is given that you are young and must be leading a hectic life, managing both your job and home. In this hassle of balancing between your home and career, you will hardly have time for the patient or the senior citizens at home. What you can do is hire a home care service. We, at Bayshore Health and Homemaker Services Inc., can be the right choice for you. We have, overall, 30 years of experience in home care services. We ensure you will get a trained and friendly helping hand for looking after your loved ones. We are a licensed, bonded, and insured company that hires their caregivers after a thorough background check. Right from their personal grooming and habits to taking care of their medical concerns, we offer help for everything. So, if you are from areas such as Tampa, Clearwater, Pasco County, Pinellas County, Hillsborough County, or St Petersburg, and are looking for a good home care service, you can opt for us.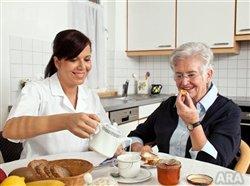 Here, we have enlisted a few vital reasons why you need a good home care service. Take a look.
You can be stress-free when you hire a home care service. Earlier, you might have to think twice before leaving your senior citizens at home if you had some important work or had to go out casually. You can be free and enjoy your independence if there is a reliable home care service for your loved ones.
Help in Emergency Situations
God forbid if something severe happens to your old parents or grandparents and there is a health-based emergency, you might not worry if there is a caregiver at home. They can look after your loved ones, call a doctor, or take them to the hospital if need be, thereby saving their lives. They can immediately attend to your family members while you might take some time to even reach the spot.
So, if you are interested in hiring us, then contact us today.